HTML-Help
HTML-Help is a utility for HTML files on the Atari ST/TT/Falcon. First released in 1996 together with the HomePage Penguin, it offers various tools to convert special characters, change file formats and many more.
---
History
In 1996, I was editing HTML documents on my Atari Falcon. HTML-Help was written for myself and developed together with what was to become the HomePage Penguin. Unlike the Penguin, HTML-Help never went commercial.
---
Character conversion
The Atari's character set is similar to the DOS one. The character conversion can work on single files or convert batches of files. Nowadays, most HTML documents would be written in Unicode anyway, making a conversion unneccessary.
---
File names
The rather extensive dialogue to convert file names. This is useful for viewing downloaded web sites on a system with only 8+3 file names.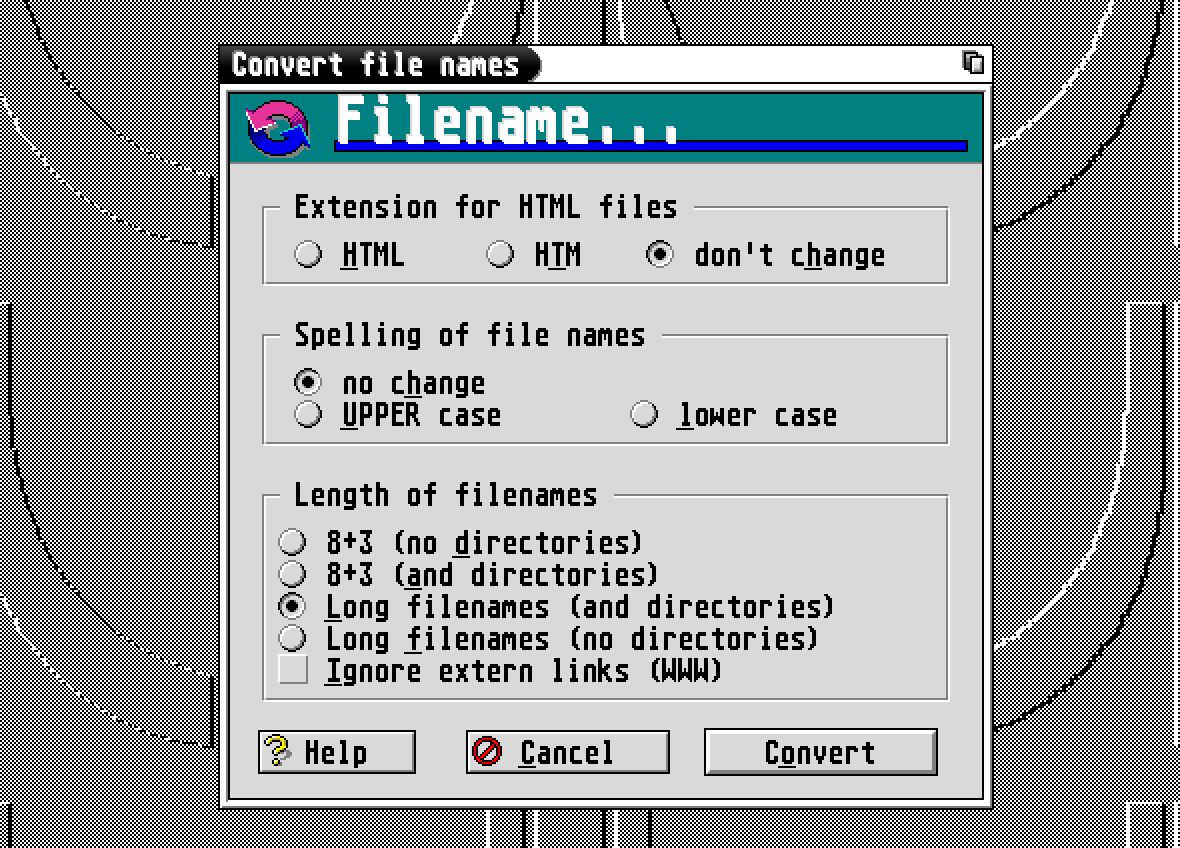 ---
HTML-Help
HTML-Help 2.60 is a minor update to HTML-Help 2.55 with various fixes to the resource file. This is the first release to be compiled using Lonny Pursell's GBE 3.7 and the GBELib, removing the LicomLib that was responsible for crashes on the FireBee.
HTML-Help 2.60
Release date
2020-03-24
Systems
Atari ST/TT/Falcon
Languages
Programming language
GFA-Basic
Download
HTML-Help (267 KB)
---